Welcome to my Blog!
Vote
June 6 2018
Hello!
I am going to be doing a Vote for what kind of post I should do on a schedule.
The Choices are:
Tutorials( Drawing, Hair, Sewing, Cooking, Etc.) Votes: 1
Rebus'( This varys for the catagory) Votes: 2
Craft Tutorials( This is seperate from other tutorials) Votes: 0
Puzzles and Illusions( This is seperate from rebus' but if this is chosen once in a while I would do rebus') Votes: 0
Game Tutorials( This is also seperate from other tutorials)( it will be icebreaker games mostly but there will also be paper games) Votes: 0
ALSO
I am putting on Vote if I post:
Weekly or Monthly

Please Send in a Vote. Click Here for my Email.
The Email should consist of What kind of post you want me to do, and when(weekly or monthly) I should post.
Votes so far:
Weelky Rebus
Tutorials every two weeks
Monthly Tutorials
Monthly Rebus


The Voting will end July 15 2018.
Rebus
May 26 2018
Hello! I am doing a rebus today!
See if you can read it!
Were you able to read it?





Transalation: Top Secret
Leaf Maze
April 23 2018
So the tools you need are a rake and a shovel.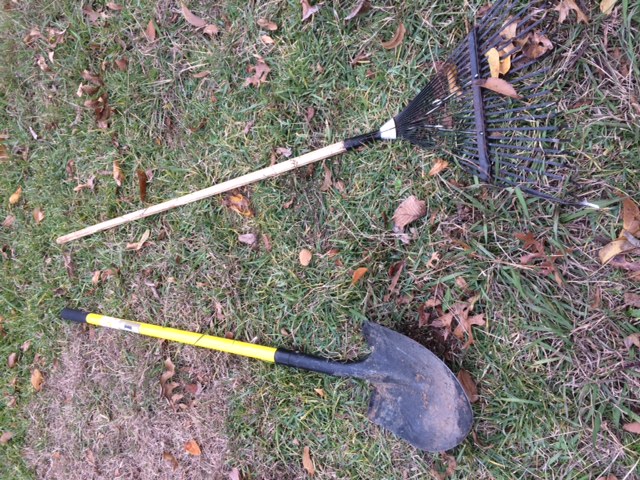 Then you need to rake a pile of leafs.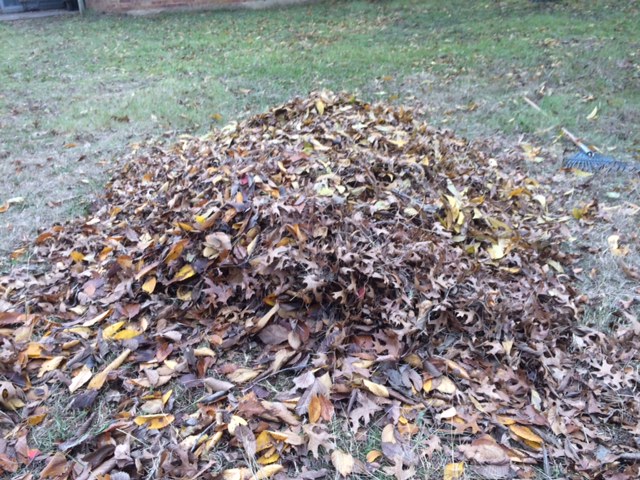 And you want some lines.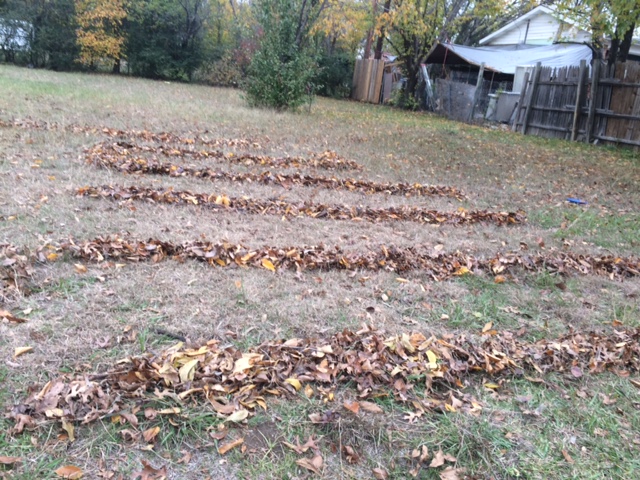 Then you start making your maze.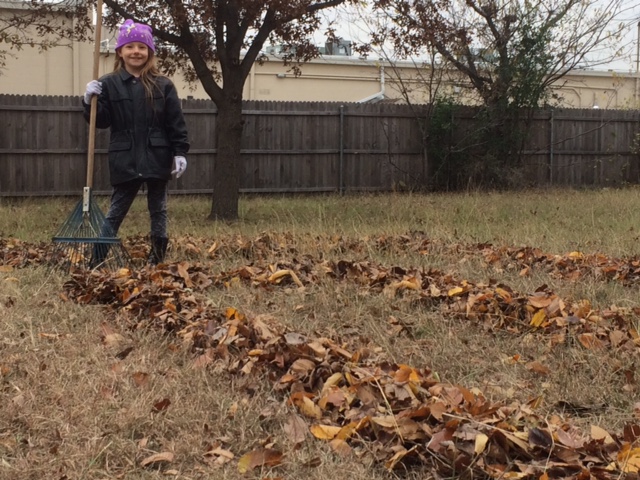 It's Done!

---
Genevieve's Blog
March 12 2018
You should look at Genevieve's she has lots of stuff she has Mystery Stories, Recipes, Clay Charm Tutorials, AND MUCH MORE!
Here's the link.

---
What to do when your Bored
Febuary 17 2018
Read a Book (everybody says this but I think an adventure book really works!)
Play outside (I really like to Bike with my brother, and also sidewalk chalk is very fun!)
Play "20 Questions" (anyone would do it with you i'm sure just ask!)
Cook Somthing (I love to cook when I am bored and I also love to bake!)
Go to the Park (Swinging is the best!)
Tag (or freeze tag! Just remember to go outside when you do it!)
Hide and Seek (or just one hider and when a seeker finds them they hide with them!)
---
Cupcakes
January 9 2018
Yield
20-30 cupcakes

Ingredients

1 1⁄3 cups flour
1⁄4 teaspoon baking soda
2 teaspoons baking powder
3⁄4 cup unsweetened cocoa powder
1 dash salt
3 tablespoons softened butter
1 1⁄2 cups sugar
2 eggs, beaten
1 teaspoon vanilla
3⁄4 cup milk
Directions

Heat oven to 350°F.
Put cupcake liner in muffin tin OR grease very well muffin tin.
sift flour, baking powder, baking soda, cocoa and salt.
The in another bowl beat together the butter and sugar and then add the eggs beating very well then mix in the vanilla.
Add the flour mixture alternately with the milk to the sugar and be sure to beat well each time!.
Spoon batter into the muffin cups 2/3 full.


Bake for 15 to 17 minutes oven, or until a toothpick inserted into the cake comes out clean.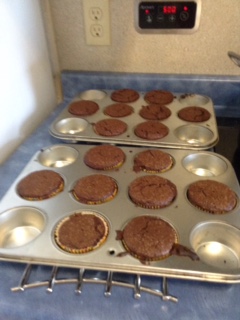 When you take the cupcakes out it will look amazing!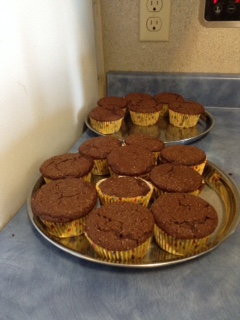 Don't forget the frosting, this was our first time frosting cupcakes so it was pretty hard.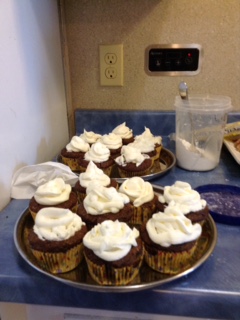 ---
Simple Buttercream Frosting
December 19 2017
Ingredients

3 cups confectioners sugar
1 cup unsalted butter
1 teaspoon vanilla extract
1 – 2 tablespoons whipping cream, milk, or half-and-half
Pinch of salt

Directions

1. Cut softened butter into cubes and put it into a bowl.
Cutting the butter smaller will make it easier to mix.
2. Beat the butter at low speed for at least 5 minutes until it is light and fluffy,
has reached a much lighter color (near white) and has doubled in size.
You can us a handheld beater, an electric mixer, or a food processor with a whisk attachment.
3. Add half of the sugar and mix it into the butter.
You will be adding the rest of the sugar later;
adding the sugar a small amount at a time will help prevent it from flying out everywhere.
4. Add the rest of the ingredients and continue mixing at a low speed.
Adding only 1 teaspoon of milk or cream will make the frosting more stiff and is perfect for designing using a frosting tip but if you prefer a more loose and 'spreadable' butter cream you can opt for 2 tablespoons.
If you're still uncertain with the amount of milk or cream to add,
you can just add 1/2 a teaspoon first to check. You can also substitute the vanilla extract for 1 teaspoon of a different flavor.
For a lighter buttercream, consider using milk instead of whipping cream.
If you would like to make your buttercream less sweet, then add a pinch of salt.
5. Consider adding some coloring. You can leave the buttercream plain,
or you can make it coloring by adding a few drops of food coloring or gel icing coloring.
Keep in mind that some flavorings, such as cocoa powder, will already tint the icing darker, so the coloring will not show up.
Add the rest of the sugar and beat the icing again using a high speed setting.
This will give you frosting that is light and fluffy. You will need to beat it for about two to three minutes. If the cream is too thick, add some more cream, milk, or half-and-half. Start with one tablespoon, mix, then add more if necessary.
If the cream is too thin, add a little bit more confectioner's sugar
Enjoy

This is what it will look like after cupcakes.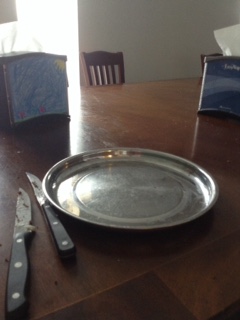 ---
---
Banana Muffins
November 30 2017
Makes 12 Muffins:
Dry Ingredients:

1 1/2 cups gluten free flour
1 teaspoon baking soda
1 teaspoon baking powder
1/2 teaspoon sea salt

Wet Ingredients:

3 bananas mashed
3/4 cup cane sugar
1 egg beaten
1/3 cup coconut oil


Topping:

1/3 cup brown sugar
2 tablespoons gluten free flour
1/8 teaspoon cinnamon
1 tablespoon coconut oil

Directions: DO NOT USE AN ELECTRIC MIXER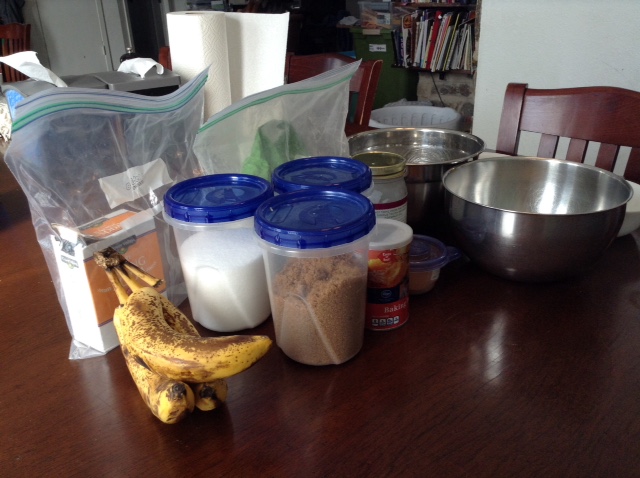 1. PREPARATION
Preheat the oven to 375 degrees F. Lightly grease 10 muffin cups, or line with muffin papers.
2 A. DRY INGREDIENTS MUFFINS
In a large bowl, mix together 1 1/2 cups flour, baking soda, baking powder, sugar and salt.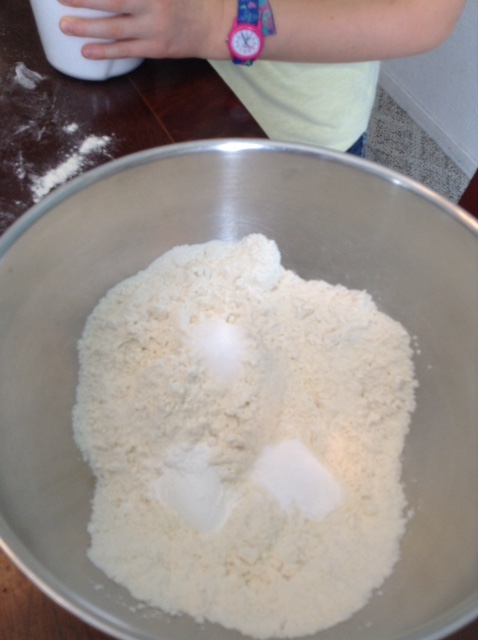 2 B. WET INGREDIENTS MUFFINS
In another large bowl, beat together bananas, cane sugar, egg and coconut oil.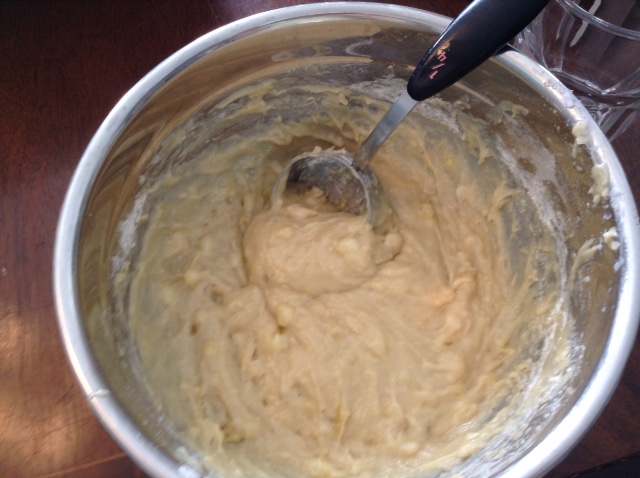 2 C. MUFFINS FINISH
Stir the flour mixture into the banana mixture. Spoon muffin mixture into the muffin cups.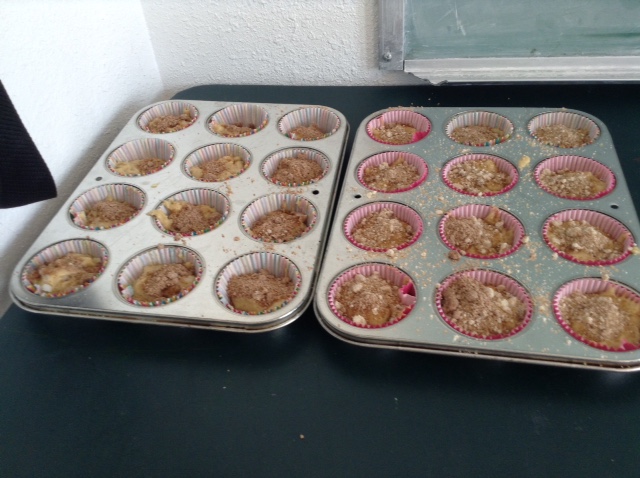 3 A. DRY INGREDIENTS TOPPING
In a small bowl mix together the brown sugar, 2 tablespoons flour, and cinnamon.
3 B. WET INGREDIENTS TOPPING
Add the coconut oil and mix together.
3 C. TOPPING FINISH
Sprinkle over the top of the muffins
4. FINALE
Bake in the oven which was preheated for 25 minutes, until a toothpick is inserted and comes out clean.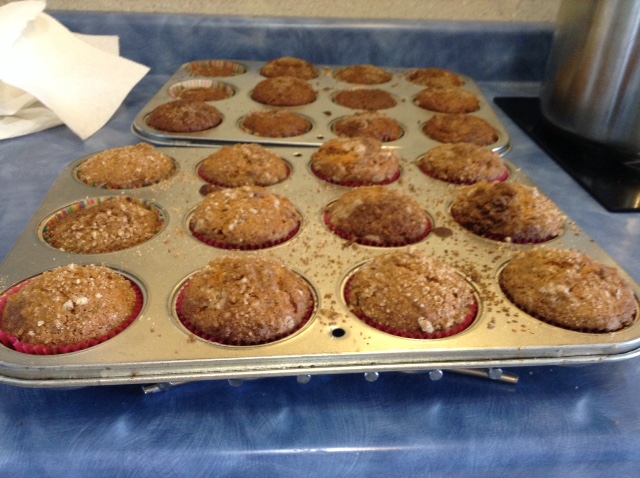 Enjoy
---